Reading Time:
5
minutes
Selling online has a few clear advantages over selling products from a brick-and-mortar store. First, online retailers reduce overhead costs, which can include rent, utilities, and labor costs.
Second, the popularity of online sales is quickly growing. In 2018, online retail sales jumped 15% year over year, compared to a 4.1% increase for all retail sales, including online.
But avoiding traditional brick-and-mortar costs during the early stages of business and taking advantage of the quickly growing e-commerce industry are just a few reasons digitally native businesses have thrived.
Digitally native businesses (DNBs) are a hot market segment that, according to Digital Commerce 360, already makes up nearly 2% of all e-commerce sales. DNBs are also growing three times faster than traditional online sellers. With new digitally native businesses popping up, expect the market share to continue to increase.
So, how do you take advantage of this trend and start a digitally native business? Unfortunately, doing so isn't easy. However, with proper planning and execution, your digitally native business could be the next big thing.
What Is a Digitally Native Business?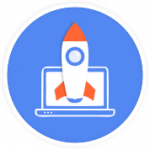 The term "digital native" was first used to describe people who grew up using computers, the internet, and other forms of technology. These individuals have never known a world without modern tech.
Following this logic, digitally native businesses, also known as digitally native brands, are businesses that were born online and conduct most or all of their sales digitally.
But digitally native businesses don't just conduct sales digitally. DNBs utilize digital marketing strategies, from paid advertising to clever social media posting, to reach their target market.
Examples of Digitally Native Businesses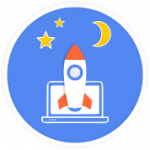 Despite its young age, Warby Parker has around 100 physical locations across North America — hardly the look of a digitally native business. However, these locations popped up due to overwhelming online demand to see the products in person.
When Warby Parker was founded in 2010, the goal was to create affordable glasses by cutting out the middleman, i.e., the big brands and stores. Warby Parker's founders realized they could do so by hosting sales online, connecting the glasses manufacturer directly to the buyer.
Betabrand has embraced the digital world unlike any other brand. Along with providing clothing directly from the manufacturer to the shopper, Betabrand leverages buyer interest through crowdfunding. If a product receives enough crowdfunding, Betabrand turns them into official products.
Some DNBs combine tight supply chains with an actionable cause. Rothy's, an online shoe manufacturer, started by creating flats that were made from recycled water bottles. Nearly 36,000,000 water bottles later, Rothy's continues to source recycled materials to create their one-of-a-kind shoes.
Pros and Cons of a Digitally Native Business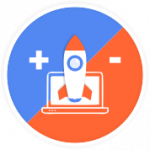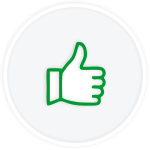 Pros
Direct-to-consumer products: Following Warby Parker's method of disruption, DNBs cut out the middleman, reducing operating costs. Also, many of the necessary functions (sourcing, distribution, and returns) are outsourced, reducing the workload for the DNB.
Low barrier to entry: Anybody with an internet connection can set up and run a digitally native business. Entry costs can be nonexistent, and the barrier to entry is essentially nonexistent as well.
Low overhead: Many DNBs don't have brick-and-mortar locations, keeping overhead low. Also, by outsourcing many functions, DNBs could avoid the high costs associated with warehousing, shipping, and sourcing.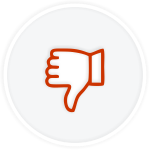 Cons
High competition: A low barrier to entry often means high competition. Starting a DNB requires no expertise, and countless others have considered starting their own brand.
High online advertising costs: Digital advertising costs have risen 12% over the past two years, and the increased cost has not correlated to an increase in traffic. Running a successful digitally native business requires smart advertising, but rising advertising costs make things more difficult.
Reliance on authenticity: Most digitally native businesses have a story and are selling to a specific market or group. DNBs rely on customer support, and if customers don't believe in your business, generating sales could be difficult.
How Do I Start a Digitally Native Business?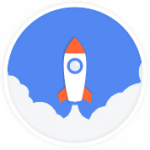 Maybe you've decided that the pros of starting a DNB outweigh the cons. However, the fact that digitally native businesses have lower barriers to entry than traditional businesses doesn't mean they're easier to start.
That being said, with proper planning and execution, your DNB could thrive.
Pick a Niche
With hundreds of potential businesses to choose from, picking a niche can feel overwhelming. But this step doesn't need to be hard.
First, consider any skills or expertise you currently have. If you've worked in a restaurant, then you probably have more experience with food than clothing.
Second, conduct research. Just because digitally native businesses such as Blue Apron and HelloFresh already sell food doesn't mean your business can't. Through your research, you should be able to narrow your niche even more, increasing your chances of getting customers.
Third, find out who your target audience is. Not everybody will be interested in your product — in reality, most shoppers won't be interested. Determine who you want to target, how to reach them, and how to appeal to them.
Choose an E-commerce Platform
After you've decided on a business idea, you'll want to find an e-commerce platform to host your business. While you could go through the process of creating your own e-commerce platform, choosing an existing platform is much easier (and probably much cheaper).
From big names such as Amazon to smaller brands such as BigCommerce, you have plenty of options. Depending on your business, it may be worth trying out multiple e-commerce platforms.
Create an Experience
The key to drawing in an audience and retaining them is to give them a one-of-a-kind experience.
Andy Dunn, CEO of Bonobos, stated that "the digitally native vertical brands is maniacally focused on the customer experience." You should be just as focused on your target audience.
Some DNBs promise to donate one product for every product sold. Others make their goods entirely from recycled materials. Most mattress box DNBs accept returns for 100 days after the mattress arrives.
Digitally native brands also embrace the digital sphere and actively communicate with shoppers over email, on-site chat, and social media. Be prepared to engage with your customers!
How a 3PL Can Support a Digitally Native Business
Digitally native businesses try to run direct-to-consumer operations, which entails manufacturing the product for the consumer and shipping it directly to them. This process requires materials sourcing, production, packaging, warehousing, fulfillment, and — if the consumer wants to make a return — reverse logistics.
Instead of hiring experts to manage each step in this supply chain, many digitally native businesses use third-party logistics (3PL) partners. A 3PL partner can perform everything except for the production itself, often at a lower cost than if a business chose to perform them in-house.
[Related: How to Start an E-commerce Website]