Reading Time:
6
minutes
With the increasing prevalence of ecommerce and subscription retail, drop-shipping has become a progressively more important feature of order fulfillment. A drop shipper acts as a third party, shipping orders to customers on the etailer's behalf so they can outsource some fulfillment logistics. However, alternative to common belief, drop shipping is not third-party fulfillment and vice versa.
Both drop shipping and third-party logistics are outsourced services that enable ecommerce businesses to streamline their processes for delivery, but the way they work is quite different.
[ Related: Best E-Commerce Payment Options ]
What is Drop Shipping?
Many of today's ecommerce stores are not equipped with a full warehouse or assembly facility to process and package orders for fulfillment. In the past, big box stores and main street retailers would manage their inventory on-site or at a fulfillment facility that they owned and/or operated themselves. With the increasing popularity of online shopping, in-house order fulfillment just isn't as cost-effective for modern retailers, particularly in the internet shopping sector.
Enter, drop shipping. Instead of owning and managing inventory and order fulfillment in-house, drop shipping is a method of retail fulfillment where the retailer doesn't ever handle the actual product. A third party manages the inventory and ships products directly to the retailer's customer only when they order – the retailer receives the customer's payment and then purchases the product from the wholesaler or manufacturer for fulfillment as-needed. This method is far more efficient, leaving retailers to focus on sales while an experienced third party handles the logistics.
A lot of the time, drop shipping companies are also the manufacturer of the product, so the retailer essentially acts as a third party advertiser of the product, receiving their compensation for the 'referral' as part of each sale.
How Drop Shipping Works – The Process
When a retailer has a drop shipping partner for order fulfillment, the process follows these steps:
Retailer adds the product to their store online

Customer purchases the product from the online store & pays the retailer for the product and any applicable shipping fees

Retailer orders the product from the manufacturer or supplier, who packages and drop-ships the item to the customer
3PL is the more complex of the two services. Third-party logistics, which is also often referred to as third-party fulfillment, is a classifies a grouping of complex outsourced logistics services that include general supply chain management. It's a more hands-on method of order fulfillment than drop shipping, since a 3PL provider acts as a sort of middle man between the retailer and the manufacturer/supplier. A 3PL partner will receive product or materials from the point of origin, facilitate any necessary warehousing or inventory management, and then guide orders through the assembly or fulfillment channel before shipping it to the customer or retailer.
[ Related: What is 3PL? ]
Oftentimes, 3PL providers deliver the full-service offering that includes everything from warehousing to assembly, kitting and packaging in addition to general order fulfillment. Drop shippers only handle the order processing and fulfillment aspects of the supply chain. 3PL providers can be excellent partners for a wide range of industries, and retailers may use only one service (such as order fulfillment) or a selection of several interrelated services. 3PL can be used to define any service contract involving the warehousing or distribution of materials – whether they're ecommerce orders or automotive parts.
In some cases, retailers will send their inventory to their order fulfillment partner instead of having it sent directly from the manufacturer or supplier.
How 3PL Works – The Process
When a retailer uses a third-party logistics partner for order fulfillment, the process follows these steps:
Retailer purchases product in bulk (wholesale) from the manufacturer or supplier

Manufacturer/supplier delivers bulk products to the 3PL partner

Once inventoried, the retailer will list the products available for sale on their online store

Customer purchases the product from the online store & pays the retailer for the product and any applicable shipping fees

Retailer notifies their 3PL partner of the order details, and the 3PL partner picks, packs and ships the order to the customer
How Both Drop Shipping and 3PL Benefit Retailers
Although they are not the same thing, drop shipping and third-party fulfillment offer some similar benefits for retailers. These solutions are centered around three areas that are critical for ecommerce success:
Capital: Storing your own inventory is expensive, especially if the facility is located in an area where the cost of living is high. Even if it's affordable, warehousing your own inventory involves a significant capital investment, making it very difficult to grow a retail business or enter new markets. Drop shipping doesn't require you to put down a massive initial spend on inventory, although this service does require some overhead costs when orders are made. 3PL providers also have flexibility in terms of service as well as warehousing space, enabling you to grow your retail business without adding substantial cost.

Inventory Management: One of the primary problems retailers seek to solve by outsourcing their order fulfillment is inventory management and its associated costs. From Etsy to even larger mainstream retailers, 3PL and drop shipping are two different options that eliminate the need to manage your own inventory, and do so at a markedly reduced overhead cost.

Geography & Delivery: Amazon's disruption of customer expectations with regard to shipping times has been the bane of existence for many ecommerce retailers – at least the ones who struggle to meet the 2- or 3-day delivery window. Geography has a strong impact on this. For retailers who are located a significant distance from their customer, delivery within two or three days of an order can be either logistically difficult or costly. However, you can choose your 3PL or drop shipping partner based on better proximity to your customer base to reduce this strain. Your provider may also have multiple locations and accommodate shipping from different fulfillment centers based on the customer's location. A drop shipping partner will most likely have fewer locations and reduced flexibility with shipping, but you may also be able to have simultaneous relationships with multiple suppliers to get around this challenge.
Advantages of Dropshipping vs. 3PL
3PL and dropshipping share some benefits for ecommerce retailers, but there are some specific advantages with dropshipping for some retailers, specifically smaller ecommerce stores:
Minimal Up-Front Investment: You won't need to pay your manufacturer or supplier up-front for inventory; instead, you'll pay as-needed when customers order the products.

Increased Product Offering: If you want to sell lots of different SKUs without much overhead, drop shipping enables you to sell a diverse range of products from around the world.

Reduced Profit Margins: Since the drop shipper will do most of the work and carry most of the overhead, the margin and opportunity for profit will be significantly reduced.

Tight Competition: Any other retailer can drop-ship the same products at the same prices, so competition may be steep.
[ Related: How JIT Delivery Helps Retailers Improve Profitability ]
Advantages of 3PL vs. Dropshipping
As a fulfillment method for larger ecommerce stores, 3PL offers some particular benefits that exceed the capacity offered by drop shipping:
Inventory Volume: The options are essentially limitless for storing significant quantities of inventory with a 3PL partner.

Flexible and Scalable: A 3PL partner will enable you to add or reduce space as you need, creating more flexibility for growth without significant additions to overhead.

Convenience = Cost: 3PL services do not come cheap, but the convenience benefits can often outweigh the costs for many retailers.

Expert Support: Not only is managing your own inventory expensive and inefficient, it also lacks expertise that you can enjoy with a third-party fulfillment partner.
Drop Shipping Versus 3PL: A Snapshot of Differences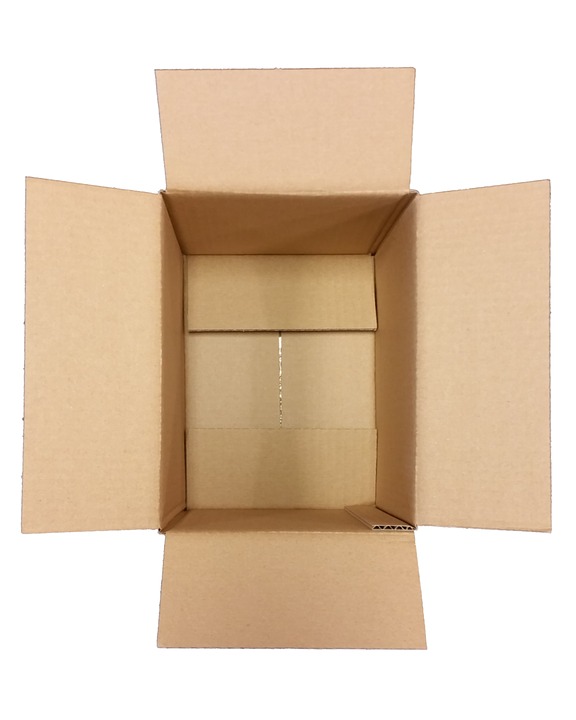 With both third-party fulfillment and dropshipping, the sale occurs on the retailer's ecommerce website and the transaction is initially processed by the retailer as well. The differences mainly apply to the owner of inventory, the shipper sending out the order, and the overall purpose of the fulfillment services:
Inventory: In the case of 3PL, the retailer/seller owns the product inventory, while they do not with drop shipping (it's owned by the manufacturer or supplier handling the fulfillment).

Shipper: The retailer doesn't handle shipping with either third-party fulfillment or drop shipping; instead, it's handled either by the manufacturer's shipping resources or the 3PL partner, respectively.

Purpose: While 3PL offers more flexible, comprehensive and expansive order fulfillment services, the purpose of drop shipping is to enable the retailer to sell many product SKUs without having to invest in inventory or warehousing.
Contact us to learn more about 3PL and drop shipping services with Hollingsworth.