Your Partner for Ecommerce, Retail, and Marketplace Sales
Hollingsworth offers on-demand and custom service and solutions, so that you can focus on growing your business. We can integrate all your sales channels via our SAP ERP system, simplifying inventory and order management for a streamlined, cost-effective supply chain.
Hollingsworth's Fulfillment and Distribution Services
Ecommerce Fulfillment: Complete orders are submitted to your online store with efficient processing, packaging, and shipment.
Retail Fulfillment and Replenishment: Store inventory and maintain inventory reserves with Hollingsworth so that large orders are filled quickly and popular items are never out of stock.
Marketplace Fulfillment: Large retailers keep their stock organized and prepped for rapid fulfillment to streamline order processing and reduce lead time for shipping.
Marketing Fulfillment: With our enhanced automation and minimum turn-around times, Hollingsworth supports efficient creation and delivery of your brand assets and marketing collateral. We also offer direct mail marketing services to support your promotional campaigns.
Subscription-Based Fulfillment: Our systems support a wide variety of subscription-based services, from curated apparel to emergency supply kits.
Crowdfunded Fulfillment: The next step after a successful crowdfunded campaign is distribution of the product to backers. Hollingsworth facilitates streamlined, effective order fulfillment.
Drop-Shipping: Streamline your operations with drop-shipping to eliminate unnecessary steps in the distribution process and ship products directly from the warehouse to the customer.
Fastener Distribution: We specialize in small parts supply chain management and packaging, with additional services that include lot tracking, barcoding, order and shipment consolidating, and prioritizing urgent orders.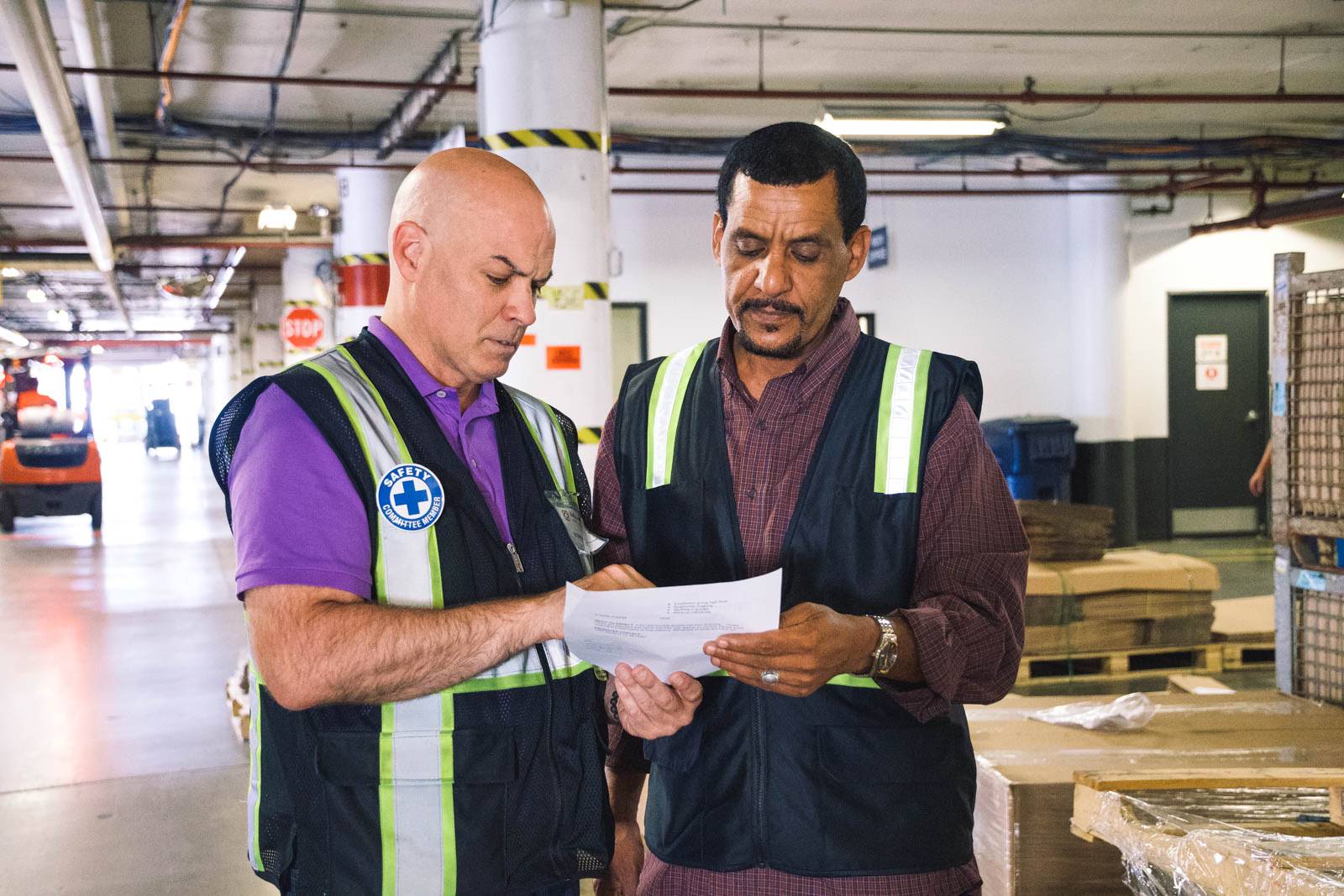 Why Outsource Fulfillment and Distribution?
Outsourcing is preferable when it offers cost savings or features that lead to enhanced customer satisfaction. It's highly beneficial for retailers and manufacturers to outsource their fulfillment and distribution for the following reasons:
Access to a national or global warehousing and distribution network
Reduced shipping costs (particularly international) and more reliable delivery
Risk mitigation to reduce lost shipments and keep delivery on track
Access to your partner's enhanced technology, equipment, and techniques
Ability to quickly and affordably expand or adjust as your business grows and changes

Advantages of Partnering With Hollingsworth
Our fulfillment and distribution services are thoroughly attuned to meet the specific needs of our clients and partners. Some of the most notable advantages of partnering with Hollingsworth for your fulfillment and distribution needs are:
Real-time management and visibility of all activities (point of sale through delivery) through our secure, customer web portal
Shipments to over 90 percent of the U.S. within one to three days by utilizing multiple locations, so you can compete and expand in new regions without the added infrastructure and shipping costs
Proven low-cost program supplier, with a purchasing network of hundreds of additional suppliers
Dedicated staff for purchasing and ensuring quality, efficient operations, and strong management
SAP technology for all programs to ensure optimal supply chain management
Continuous improvement requirements to processes and infrastructure
Risk management using technology (SAP), customer reporting, and collaborative program management
Expedited and emergency orders when needed
Management of multiple suppliers and coordination of activities that are often considered time-consuming and inefficient
Elimination of costly mistakes in fastener distribution, such as mixed parts, wrong parts, missed operations, and bad plating
Over 30 years of experience with best-in-class distribution and fulfillment services
A fully integrated operating system supported by SAP
Hollingsworth fulfillment and distribution activities are supported by logistics support systems, including Power Buyer (employs an automated follow-up module), vendor performance tracking, integrated fax/e-mail, and executive information reporting. We can also support A.N.S.I. and UN/Edifact EDI transactions.
Distribution and Fulfillment Features
Hollingsworth supports B2B, direct-to-consumer, retail, and marketplace fulfillment services in addition to fastener distribution and facilitation of all points of the supply chain. Our distribution and fulfillment systems include some key differentiating features:
Integration with your ecommerce shopping cart or platform
Transparent third-party service with custom packing lists that display your logo
Automated order status updates for your customers, including order confirmation, shipment tracking, and delivery
Return management
Shipment tracking
EDI and routing guide compliance with major retailers
Vendor compliance of purchase order receipts, advance ship notifications (ASNs), and compliant barcode/parcel labels
Order integration to connect your EDI feed to our order management system (SAP)
Supported Retail Partners
Supported Ecommerce Platforms
Contact us to learn how a partnership with Hollingsworth will optimize your order and inventory management, improve customer satisfaction, and grow your business.
Keep up-to-date — sign up for our newsletter and follow us on social media.