Reading Time:
5
minutes
E-commerce is continuing to grow, with online sales making up 8% of total retail sales in the U.S.
But the increase in online sales has led to more online competition. Businesses are forced to make big decisions to avoid falling behind.
One of the biggest decisions online businesses face is whether they should keep their shipping in-house or outsource it to a third party logistics (3PL) provider.  
While only two options exist, picking the best choice is complicated and depends on the size, scope, and future of your business.
Here are the pros and cons of keeping shipping in-house and outsourcing shipping.
Staying In-House For Shipping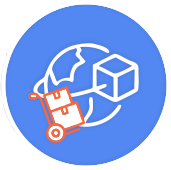 The easiest decision is to keep your shipping in-house, right? Well, that might not be the case for many businesses.
A recent study showed that a majority of cart abandonments were caused by higher-than-expected fees, a large part of which is shipping. The cost of shipping can't always be shifted to the shopper, so a cost-effective shipping strategy is required.
To stay competitive, businesses need to assess whether or not an in-house shipping strategy will keep the costs of shipping low enough to attract shoppers.
Pros of In-House Shipping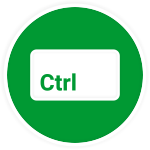 Control
When you choose to handle shipping yourself, you have complete control over the entire process. This means that you can offer the perfect delivery service for your shoppers.
With 74% of shoppers choosing to buy from a retailer again based on a pleasant shipping experience, the value of a perfect delivery is huge.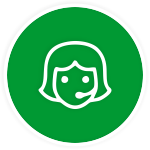 Facilitated Communication
An in-house team understands your company's values, system, and expected level of communication. This reduces the chance of important information getting lost as a result of poor communication.
Some businesses also find it easier to adjust shipping strategies when fewer people are involved. When running shipping in-house, you get to work with a smaller team.
Cons of In-House Shipping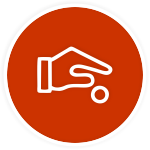 Cost
In-house shipping can cost more than expected, especially as the scale of shipping increases.
Costs to consider include:
Owning/leasing a fleet
Maintaining the fleet
Hiring warehouse, shipping, and supply chain staff
Training new staff
The costs often fluctuate throughout the year, too. Shipping volume increases during the holidays and can vary at other points as well Your supply chain will need to be flexible enough to handle demand increases and scale back when demand decreases.
Accountability
Part of having complete control over your shipping is having to assume responsibility for any mistakes or errors. While a positive shopping experience increases the chance of customer retention, a bad experience could mean losing repeat business.
An unhappy customer may also leave a bad review, and 97% of shoppers use ratings and reviews to make decisions.
A poor 3PL partner can assume the blame and make amends. If this happens in-house, your business has to assume responsibility and deal with the consequences.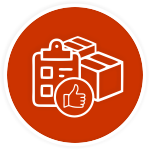 Logistics
An effective shipping strategy requires logistics. This means you'll need in-house supply chain logistics experts.
E-commerce businesses can also be quick to forget about reverse logistics. Just because an item is sold and shipped doesn't mean the sale is complete. The costs of reverse logistics are often overlooked, and forgetting to factor them in could be disastrous.
Outsourcing to a Third Party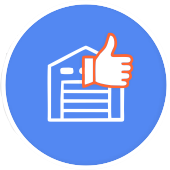 From drop shipping to fulfillment, you have multiple ways to outsource your shipping.
But the vast array of options is what makes third-party shipping feasible. There's a 3PL provider for just about every type of business, from a small e-commerce site to a global retailer.
Pros of Outsourcing Shipping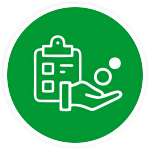 Reduced Costs
While you'll have upfront costs to pay when using a third-party shipper, 75% of businesses that use a 3PL reported a reduction in costs.
Outsourcing your shipping doesn't just avoid the costs of staffing, maintaining a fleet, and owning warehouses. 3PL businesses use supply chain software to find the most efficient way to ship products, reducing costs without sacrificing shipping quality.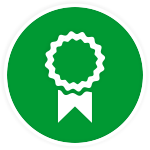 Expertise
3PL companies are comprised of supply chain experts that have experience managing supply chains for a variety of businesses.
Some 3PL companies also have special expertise that you might not be able to use in-house. For example, your business may not have an efficient kitting process, and this could force costs higher and eat time.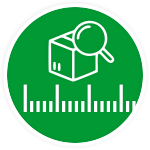 Scalability
One of the biggest advantages of using a 3PL provider is scalability. These businesses can scale shipping higher or lower at a moment's notice, ensuring that resources aren't wasted.
For growing businesses, scalability is essential. Sales may not be consistent year after year, and you may have to make continual adjustments to the supply chain strategy.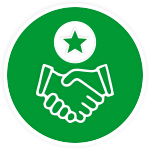 Beneficial Relationship
A 3PL provider benefits from seeing your business succeed. With that in mind, they'll work with your business to create an effective long-term strategy for shipping.
The result of a long-term relationship is positive. 91% of 3PL users and 97% of 3PL providers said they had a positive relationship with each other.
Third-party companies are also well versed in their field, and they should have connections. This could mean reduced costs for you when getting materials.
Cons of Outsourcing Shipping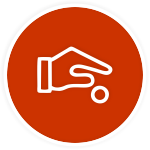 Long-Term Costs
A third-party shipper relies on having long-term relationships. However, some businesses have the resources to create their own shipping strategy, which would make 3PL providers superfluous.
So, some companies may find that the long-term costs of setting up their own shipping strategy are less than the costs of paying a third party to handle their logistics.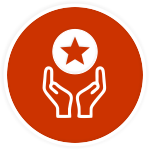 Representation
Shipping plays an important role in the buying process for the vast majority of online shoppers. If something in the shipping process goes wrong, a shopper will be less likely to buy something from you again.
When outsourcing your shipping, you place your faith in your 3PL provider to represent your business. Picking the wrong 3PL provider could end up damaging your reputation with customers.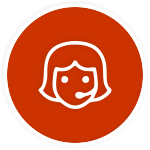 Communication
Good 3PLs will communicate effectively, ensuring that no information gets lost.
Unfortunately, not all 3PLs meet these standards, and even the best third-party businesses can make mistakes.
When using a third-party company, you're introducing an extra step to your shipping process. You need to be prepared for the possibility of breaks in communication.
As with most business decisions, choosing between in-house or outsourced shipping will likely come down to costs.
For many businesses, the decision isn't whether or not to outsource, but who to select as a 3PL provider. If the goal is to have a long-term relationship with a 3PL partner, then it's best to pick the right partner before you get too invested.