Reading Time:
5
minutes
Supply chain management and logistics is a fast-growing field. According to the Bureau of Labor Statistics (BLS), 10,300 logistician jobs are projected to open between 2016 and 2026, and skilled, educated workers are needed to fill those roles.
Perhaps the easiest way to become a logistician or supply chain manager is to earn a degree in the field. A degree gives you the foundation necessary to begin a career, including education on supply chains, supply chain management software, and parts of the supply chain, such as warehousing or shipping.
What Type of Degree Should You Get?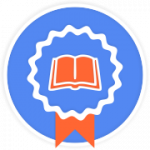 The BLS suggests that anyone interested in becoming a logistician or supply chain manager should earn at least a bachelor's degree. However, undergraduate students have a few bachelor's degree options, including:
Organizational/Operations Management
Business Administration
Logistics
Management
Supply Chain Management
Some of these degrees are offered with a concentration in supply chain management, and others only offer courses on supply chains and logistics. While all of them can lead to the same career, you'll want to pay attention to the quality of the school and program.
Lots of factors are at play when picking a degree, but if your goal is to become a supply chain manager or logistician, pick a school with the specific degree you want and the right price.
How Much Can You Earn With a Supply Chain Management or Logistics Degree?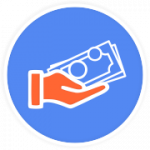 According to Payscale, the average supply chain manager earns $81,435 per year. Entry-level supply chain managers make slightly less, earning an average of $65,000 per year. On the upper end, supply chain managers earn an average of $93,000 per year.
Logistics managers earn less on average than supply chain managers. Payscale reports that logistics managers earn an average of $64,625 per year, with entry-level managers earning an average of $50,000 per year and experienced logisticians earning an average of $77,000 per year.
10 Best Undergraduate Supply Chain Management and Logistics Degrees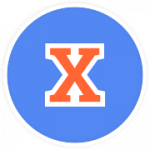 Your potential career could depend on where you earn your degree. Some schools have a reputation for producing high-quality supply chain managers. Schools with extensive alumni networks could make finding the right position easier.
However, the best school depends on your personal situation. So, the top 10 schools for undergraduate supply chain degrees are ranked in no particular order.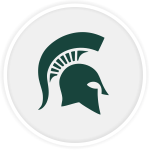 Founded in 1855, Michigan State University has grown from a small agricultural school to the academic and athletic powerhouse it is today. Included in its top-notch academics is the Bachelor of Arts in supply chain management, considered by some to be the top supply chain management program in the nation. Michigan State even has an on-campus Supply Chain Management Association, designed to broaden students' supply chain knowledge.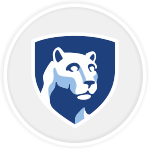 Pennsylvania State University, often referred to as Penn State, is one of the best public research schools in the nation. Anyone interested in supply chains would likely choose its Bachelor of Science in supply chain and information systems. Part of Penn State's Supply Chain and Information Systems program is a recruiting platform that connects students and alumni directly to recruiters. So, students could find a position in logistics before completing their degree.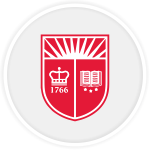 Rutgers University in New Brunswick, New Jersey is one of the top schools in the Northeast. Rutgers also has a bachelor's degree in supply chain management, perfect for anyone interested in the field. In fact, supply chain management has become one of the most popular programs in Rutgers' business school. Nearly every student finds a supply chain management internship as a junior, and most students find a job within three months of finishing the program.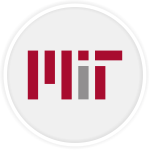 Massachusetts Institute of Technology, better known by MIT, is arguably one of the most recognizable schools in the world. MIT has established itself as a leader in all things technology, and logistics falls under that umbrella. While MIT is best known for their graduate programs, the undergraduate management degree is perfect for anyone interested in logistics or supply chains. The degree can be combined with other relevant fields, including economics and mathematics.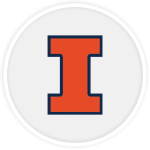 Home to over 33,000 undergraduate students, the University of Illinois is based in the twin cities of Champaign and Urbana, a few hours away from Chicago. Multiple degree options for future logisticians are available, but the best is the B.S. in supply chain management. Illinois does an excellent job of connecting students with potential careers and preparing them for various logistics positions. Also, the proximity to Chicago and other metropolitan areas could make finding a career in logistics after graduation easier.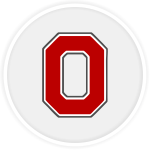 The Ohio State University has been a regional and national leader in education for nearly 150 years. Recognized as one of the top schools for STEM programs, OSU makes an effort to prepare students for a career. The B.S. in logistics management is no exception. While an internship isn't required for the degree, 95% of students have some internship experience by the time they graduate. Curriculum also covers supply chain management, so grads are on track to become supply chain managers.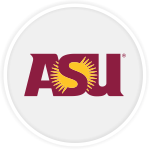 Arizona State University has the distinction of being one of the largest colleges in the nation. One consequence of a large student body is an extensive alumni network, one that business students are encouraged to take advantage of. The bachelor's degree in supply chain management is structured to emphasize leadership, so students should be prepared for management positions upon graduation.
As the flagship program in Maryland, the University of Maryland holds itself to incredibly high academic standards. As a result, UMD has turned into a leader in entrepreneurship, leadership, and innovation. Perhaps the best part of the undergraduate supply chain management program is the "Plus 1" option. After completing the four-year supply chain management degree, students have the option to continue studying and earn a master's degree in supply chain management in just one additional year of study.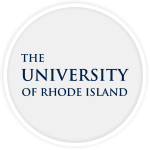 Compared to other schools on this list, the University of Rhode Island may seem out of place. However, URI has excelled as a top research school, and it more than amply prepares students for future careers. The undergraduate supply chain management degree not only covers logistics, planning, and delivery, but also enables graduates to become Certified Transportation & Logistics professionals, awarded by the Association for Supply Chain Management, upon program completion.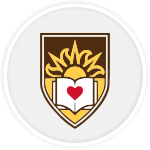 Lehigh University may be a smaller school, but that small size means small class sizes. Just last year, Lehigh had a 9:1 student-to-faculty ratio, much lower than most other schools. As for a supply chain degree, students have two options: a B.S. in business and economics with a major in supply chain management or a B.S. in integrated business and engineering with a major in supply chain management. The potential careers for each option are similar, so students should pick the major that best fits their interests.