Reading Time:
4
minutes
E-commerce has been transforming the nature of retail since its inception. While it may have seemed like brick-and-mortar retail stores would quickly become a thing of the past, customer behavior and new concepts are actually working in the opposite direction, shifting e-commerce to work alongside in-store shopping instead of fully outmoding retail stores.
One of the most influential transformations is with experiential retail.
What Is Experiential Retail?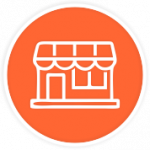 "Experiential retail" defines an in-store experience that goes beyond simple shopping to provide customers with something deeper. Sometimes referred to as "retailtainment," experiential retail combines retail shopping with entertainment, bringing consumers into a physical store to engage with the brand instead of (or before) going online to make their purchase.
To combat the convenience of online shopping, brick-and-mortar retail stores must deliver a more enjoyable in-store experience and give customers a reason to walk in the door. Even if the customer makes their end purchase online, the brand often deepens customer loyalty by first capturing them with an engaging or exciting experiential retail experience.
Studies, such as one by Dr. Thomas Gilovich at Cornell University, show that even fleeting experiences bring more, long-lasting happiness than things themselves. Today's consumers want more of an experience when they shop. Compared with 39 percent of holiday spending in 2016 by older generations, for example, millennials said that 52 percent of their holiday purchases would be based on experiences.
[Related: Infographic: How to Create the Best Buying Experience for the Customer]
What Customers Want in a Retail Experience
Online shopping has made it extremely convenient to shop from the comfort of one's own home, but that isn't necessarily what today's customers really want. When retailers create a more immersive experience, customers have a reason to visit because they can leave with more than just products; they leave with memories.
Vans, TOMS' and other well-known retail brands are already putting experiential retail models in place to meet this growing desire from consumers.
[Related: 10 Best E-Commerce Platforms for Businesses] 
How Experiential Retail Is Changing E-Commerce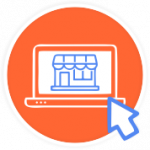 So, as more brick-and-mortar retail stores shift to an experiential focus, how are e-commerce stores shifting as a consequence? Experiential retail is shifting e-commerce to either be the end platform for facilitating a purchase where the buying process began in-store, or in a more radical form, pushing some e-commerce stores to bring in their own models for retailtainment.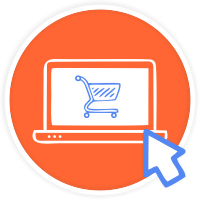 Retail Stores as Showrooms, E-Commerce Stores as Transactional Platforms
According to an IBM report, within 10 years many brick-and-mortar retail stores will become merely showrooms, where products can be experienced (touched, tried on, etc.), and customers will go online to make their final purchases and have the products shipped to their door.
This model is already in place with existing retail brands, such as Bonobos and Modcloth.
"Nothing is more frustrating than ordering something online and finding out it doesn't fit," Modcloth CEO Antonio Nieves said in a Business Insider report. "This is an avenue to improve that experience."
When the brick-and-mortar retail store acts as the space to experience and engage with the product versus completing an actual transaction, the store associates are elevated to help customers in deeper ways — above merely managing the store's inventory. It creates a better, richer shopping experience.
[Reduce Costs and Improve Customer Satisfaction With Reverse Logistics Services]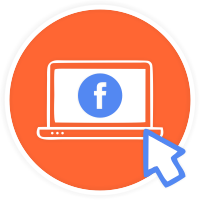 E-Commerce Stores Achieving Retailtainment Online
There are many ways e-commerce stores can and have implemented experiential retail into their online storefronts, but probably the most accessible is with social media.
Not only is social media engagement a vital part of merging an in-store experience with the online e-commerce platform, but it can also help facilitate the growth of the brand while engaging customers on a deeper level. Many e-retailers are actively working to make their content more "Instagrammable" (i.e. more visually pleasing for the purpose of generating more shares on social media platforms, Instagram in particular).
The more Instagrammable your content is — online or in-store — the more likely your customers are to share or post what they see. And, if they are encouraged or reminded to check in, tag the store or brand, and use relevant hashtags, your store is essentially getting a host of free advertising to their network.
Another way that e-commerce brands are engaging in retailtainment is by selling products in a game, like with Shopify's Unity Buy SDK. This allows Shopify e-tailers to integrate their products directly into Unity games and apps for an in-game shopping cart and checkout for players. Award-winning indie game Alto's Adventure made 60% of their annual revenue in just 30 days using Unity Buy SDK.
[Related: E-Commerce Checklist for a Successful 3PL Partnership]
Augmented reality (AR) and virtual reality (VR) are also playing a part in how experiential retail is impacting e-commerce. These immersive technologies allow a customer to "try before you buy," cutting down on returns and their affiliated costs, but also enabling a better customer experience that even involves entertaining elements. For example, virtual reality supports the ability for e-tailers to create virtual showrooms where customers can explore products on a deeper level, or enable virtual landscapes where a customer can explore all the features and capabilities of a product first-hand.
Featured image via Pixabay