Reading Time:
4
minutes
Since the enactment of the 2018 Farm Bill, the use of cannabidiol (CBD) products has been rising rapidly in the U.S., with reports showing that the global CBD market could grow by as much as 700% by 2020 and reach an estimated worth of $2.1 billion. The legal cannabis market as a whole is expected to reach $57 billion by 2027.
Unsurprisingly, businesses of all sizes and within a variety of industries are wanting to get in on the economic benefits, and from supplements to cosmetics, they are bringing new CBD products to the marketplace.
But with relative vagueness or minimal information from the Food and Drug Administration (FDA), these growing companies often struggle to identify compliant packaging guidelines for CBD products.
Is It a Food or a Supplement?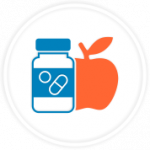 The first step for determining the correct packaging guidelines to follow for CBD products is to establish whether the item is a food or a supplement. The FDA has designated different regulations for supplement labels and food labels.
Many CBD products fall under the FDA's definition of a supplement, being that it bears or contains one or more of the following dietary ingredients: vitamins, minerals, herbs/other botanical (i.e. hemp), amino acids, dietary substances designed to supplement the diet, or a concentrate, metabolite, constituent, extract (cannabidiol), or a combination of any ingredients mentioned above.
CBD products come in a wide range of varieties, including oils, gels, edibles, drinks, and capsules. Most of these varieties are supplements, but some (like edibles and drinks) are food products.
FDA Regulations for Labeling CBD Food & Supplement Products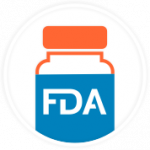 While the FDA provides very little information for the labeling of hemp/CBD products (including foods, dietary supplements, and cosmetics), companies should start by following the administration's basic mandatory requirements. 
The FDA requires that food labels contain the following elements:
General food labeling requirements (including label placements, food statements, prominence, etc.)
Name of food
Net quantity of contents statements
Ingredient lists (including colors and food allergen labeling)
Nutrition labeling (including nutrient declaration, products with separately packaged ingredients / assortments of foods, label formats/graphics, general and specific label formats, trans fat labeling, miscellaneous, serving size and exemptions / special labeling provisions)
Claims (nutrient content, health, qualified health, and structure/function claims)
The FDA requires that supplement labels contain the following elements:
General dietary supplement labeling
Identity statement ("dietary supplement" or "botanical supplement")
Net quantity of contents (content quantity in weight, numerical count, or measurement)
Nutrition labeling ("nutrition facts" and "supplement facts" about the product)
Ingredient labeling (list the product's ingredients in descending order of predominance by weight or amount in the product)
Claims
Premarket notification of new dietary ingredients
Best Practices for Packaging and Labeling CBD Products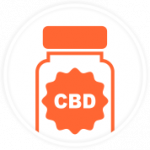 The more reputable CBD product manufacturers will include the following information in addition to the basic information required by the FDA:
Amount of active CBD in each serving
Suggested use for the product, or application instructions
Clear indication of whether the CBD is full-spectrum, broad-spectrum, or isolate (Note: A 2015 study published in Pharmacology & Pharmacy showed that full-spectrum CBD-enriched cannabis extract with low THC was more effective in treating inflammation in mice than purified CBD.)
Level of purity of the CBD (99.9% and higher is usually THC-free, while purity levels below 99.5% may still have traces of THC)
Product batch or date code
With all the required and suggested information, businesses have a lot to remember to include on the packaging for their CBD products. Once it's all said and done, some final recommendations for packaging for CBD products are to make sure that the labels:
Are not in any way false or misleading
Provide all FDA- and state-required information
Properly display the required label information (think font size and information placement)
Do not violate the Poison Prevention Packaging Act of 1970
Do not make any claims about the product's therapeutic or medical properties (Note: The FDA specifically says that it will issue warning letters to firms that market CBD products for the treatment of diseases or for other therapeutic uses.)
[Related: Strategies for Cost-Effective Contract Packaging Services]
It should also be noticed that some CBD product manufacturers use buzzwords such as "organic," "pure," or "all natural" to market their products. Most times, these words don't actually have any scientific meaning for cannabis, cannabidiol, or hemp products, and some consumers may find the use of these words misleading. More and more of today's CBD consumers are on the watch for misleading buzzwords, and they may be turned off of a product if they see them used on a label.
Featured image via Pixabay
Contact us to learn more about contract packaging with Hollingsworth and find a solution for your packaging needs.
Share This Article: