Reading Time:
5
minutes
Modern supply chains are more complex than ever, requiring highly educated individuals to run these operations. Supply chains are also growing: 37% of all jobs in the U.S. are already in supply chains, and supply chain jobs are increasing twice as quickly as all other U.S. jobs.
However, the fast-growing and complex nature of the industry has led to an 11.4% STEM intensity for supply chains, as opposed to just 2.1% intensity for other positions.
Earning a master's degree in supply chain management or logistics is an excellent way to increase your earnings potential while finding a challenging and exciting role in a fast-growing field.
Bachelor's Degree vs. Master's Degree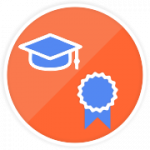 Studying toward a master's degree is a big decision, especially since supply chain and logistics professionals with a bachelor's degree can enjoy a successful career. However, a master's degree has its benefits.
Reasons to earn a master's degree might include:
Career advancement
Career change
Increased wages
According to the Bureau of Labor Statistics, median weekly earnings for those with a master's degree is $1,434, as compared to $1,198 for bachelor's degree holders. That translates to $74,568 and $62,296 annually for master's and bachelor's degree holders, respectively.
A master's degree may also be required to advance your career. Graduate degrees prepare you for management-level positions. Most graduate programs emphasize leadership, communication, organization, and management in the curriculum, along with industry-specific topics such as fulfillment, integrations, and supply chain management software.
How Much Can You Earn With a Master's in Supply Chain Management or Logistics?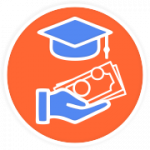 How much you earn with a master's degree depends on your field, the business you work for, and your level of experience. However, you can expect higher pay rates than you'd get with a bachelor's degree.
Here are some potential careers and their average salary, according to Payscale:
10 Best Graduate Supply Chain Management and Logistics Degrees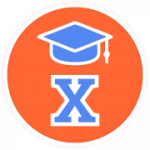 Master's degrees are an excellent way to specialize your skills. Each program offers something different, so one program could be perfect for your career goals.
Because schools offer different degrees and specializations, these master's in supply chain management and logistics programs are ranked in no particular order.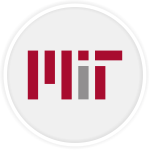 As one of the top STEM schools in the nation, it should come as no surprise that MIT has one of the best master's programs in supply chain management. Students can pick between a Master of Applied Science in Supply Chain Management or a Master of Engineering in Supply Chain Management, the second of which is a research-based program meant for students who plan on earning a Ph.D.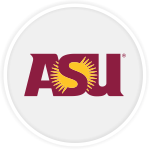 ASU offers a Master of Science in Supply Chain Management entirely online, so students can potentially finish this program in less than a year. The program has unique 7.5-week courses, and only 10 courses are required to finish the degree. Start dates occur throughout the year, too, so you could begin the degree in just months. This program is also offered in collaboration with MIT, so you'll be taught by faculty from two of the top programs in the nation.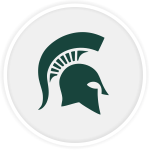 Michigan State has a world-renowned supply chain program, offering some of the top degrees at every level. The Master of Science in Supply Chain Management is no exception. This 31-credit, 21-month program is offered as a hybrid of on-campus and online learning. The online courses last eight weeks while the on-campus courses meet just three times each week at MSU.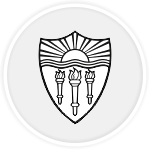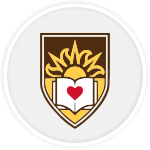 Instead of an M.S., Lehigh University offers a FLEX MBA with a concentration in Supply Chain Management. This part-time degree is designed for working business professionals and can be completed entirely online or on campus. Essentially, Lehigh offers one of the most flexible master's degree options for current professionals looking to advance their careers.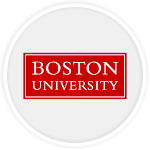 Boston University's Metropolitan College, also known as MET, offers a variety of online and on-campus programs. The Master of Science in Supply Chain Management is one of these programs, letting students choose how to earn their degrees. The MSSCM has three concentrations to choose from: Global Business, Logistics Management, and Quantitative Approaches. Picking the right concentration could put you on track to end up at your dream job!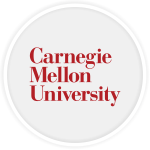 Based in Pittsburgh, Pennsylvania, Carnegie Mellon is named after two of the most influential businessmen in American history. Fittingly, Carnegie Mellon's Tepper School of Business is among the best in the nation. While not directly focused on supply chain management or logistics, the MBA is often considered one of the top programs for both. The MBA can be completed full-time on campus, part-time in a hybrid format, or through a part-time flex format that gives students more studying options.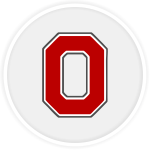 The Ohio State University is one of the only schools in the nation to offer a Master of Business Logistics Engineering, its top option for supply chain professionals. Students attend courses in Columbus, Ohio, one of the most important cities for supply chains. This full-time, on-campus program also has study abroad options and experiential projects with businesses such as FedEx and DHL so students can gain professional experience.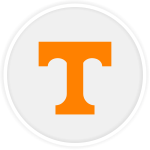 Thanks to the updated Master of Science in Supply Chain Management, supply chain students can choose to study at Tennessee's expansive campus in Knoxville or entirely online. Offered through the Haslam College of Business, the M.S. is taught by former supply chain industry leaders. Courses last 60 to 90 minutes and students must be online for the courses; aside from that, students can finish the program at their own pace.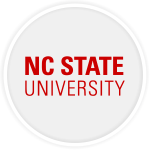 Located in Raleigh, NC State is among the top STEM schools, and graduates enjoy a high return on investment with their degrees. The MBA with an emphasis on Supply Chain Management is an analytics-intensive program that must be completed full-time and on-campus. Students can still gain supply chain experience with internships during the program, though, and courses and research focus on real-world supply chain problems and needs.