Reading Time:
5
minutes
As shipping and supply chains become increasingly important, many businesses feel that they need to offer faster shipping options to stay competitive and satisfy customers. But do we know the true cost of same-day shipping?

The importance of expedited shipping is clear. A recent study by Digital Commerce 360 revealed that 60% of online shoppers have picked one merchant over another because of more expedient shipping, and over one-third of responders expressed their willingness to pay extra for faster shipping.
But offering same-day shipping isn't nearly as easy as it sounds. From fulfillment to reverse logistics, a lot of steps in the supply chain are influenced by expedited shipping. The cost of same-day shipping may be unreasonable — or completely justifiable.
Why Offer Same-Day Shipping?
Not so long ago, same-day shipping was unheard of. Modern supply chains are complicated beyond what shoppers realize without the added pressure of expedited shipping.
However, Amazon Prime set the new standard when they offered two-day shipping included with a subscription.

Since then, customers have started to expect faster shipping options, even from the nationwide car shipping providers. In 2018, 93% of consumers said that shipping played an important role in their buying process, which is up 69% from 2017. Imagine how critical shipping will be for customer decisions in 2019 and beyond.
Thankfully, modern supply chains can handle the pressure of two-day, one-day, and even same-day shipping. The only question you should be asking is, "should I offer same-day shipping to my customers?"
Many industries will need to run a cost-benefit analysis to make their decision, but for some industries, same-day shipping is a requirement.
Benefits of Offering Same-Day Shipping
No matter your industry, same-day shipping provides certain benefits.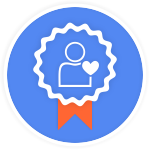 Customer Satisfaction
Perhaps the greatest appeal of offering same-day shipping is that customers want, and sometimes even expect, that level of service.
Customer satisfaction is integral for businesses with a strong online presence. A happy customer can mean a returning customer, and possibly a referral.
Because many customers have come to expect better shipping options, same-day shipping also increases your chances of completing a sale. In Digital Commerce 360's survey of consumers, 50% of the participants said they had abandoned carts because the shipping options didn't meet their standards.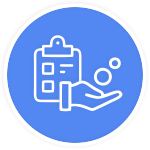 Reduced Inventory Costs
Logistically, boxes moving in and out of warehouses in the span of a day may seem complicated. But supply chains are designed to maximize efficiency, making same-day shipping possible.
When you ship a product on the same day, the package is out of the warehouse faster than other packages. This removes the extra days it might spend sitting in your warehouse or distribution center for slower shipping methods, freeing up space for new inventory.
For businesses dealing with huge amounts of quantity in their warehouse, same-day shipping can reduce the cost and complexity of storing packages.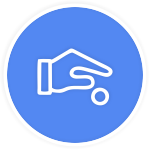 Increased Costs
Even if customers are willing to pay a premium for faster shipping, the truth is that same-day shipping can cost more for businesses. Businesses such as Amazon have shifted the massive costs of shipping away from consumers to compete at a lower price point. Odds are that your business has been considering this, too.
So, even if you do offer same-day shipping, a customer might be able to find same-day shipping for a competitor's product at a lower price. In this instance, you may have been better off not offering same-day shipping at all.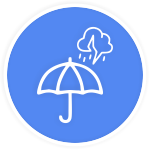 Potential Errors
Same-day shipping requires you to have your packages ready to go at a moment's notice. But what if you don't have enough supply to make same-day shipping feasible for all your customers?
Packages that arrive late lead to customer frustration. Customer frustration can potentially lead to poor reviews, lost future sales, and refunds.
To avoid this error, your business will need to either have a large supply sitting in warehouses or an effective JIT delivery schedule — both of which may be financially impractical for some industries.
Complicated Reverse Logistics

Businesses often make the mistake of assuming that product delivery is the final step of the sale.
Reverse logistics cannot be ignored, especially with same-day shipping. Aside from the unfortunate possibility of a return, sellers need to be prepared to repackage the product and ship it out again. Because the product was purchased with same-day shipping, it will likely be purchased again with the same shipping expectations, adding pressure to the process.
Returns also influence inventory control, and warehouse workers will need to spend time dealing with the returns. Without reverse logistics, same-day shipping will only serve to complicate your supply chain.
Is Same-Day Shipping Right for Your Business?
Same-day shipping is obviously a more expensive option than slower shipping, but what's the true cost of offering this service to your customers?
The answer depends on your industry.
Same-day shipping may present certain drawbacks, but for some industries, the benefits greatly outweigh the cost of failing to provide it.
Retail businesses, for example, will likely require some form of expedited shipping. Consumers expect their packages faster than ever, and slow shipping almost guarantees a lost sale.
New or growing e-commerce businesses that have not yet developed a reputation for reliability may require same-day shipping to attract customers.
E-commerce businesses will also need to address the fact that many of their competitors offer free same-day shipping and may need to match the offer to avoid losing customers. This forces even more of the costs on your business, but the service is expected.
Aerospace businesses, on the other hand, might not need to rely on same-day shipping as much as retail, if at all. For the incredibly large orders that aerospace companies often deal with, same-day shipping would be impractical and unnecessarily expensive.
Before deciding for or against same-day shipping, note that the cost of expedited shipping isn't always justifiable. The fact that your business can offer same-day shipping doesn't mean it should.
Thanks to our supply chain logistics, Hollingworth is able to offer same-day shipping to most industries. You just need to decide if it's the best fit for your business.