Reading Time:
5
minutes
Increased profit is the direct result of an optimized supply chain, due to cost reductions and improved processes. Best-in-class supply chains should take a systematic approach to updating and improving their performance, since they will need to take numerous variables into account such as order volumes, frequency, special needs, and delivery locations.
Starting with customer needs, improving supply chain performance systematically will bring about the most effective adjustments to reduce costs, minimize issues, and increase profits. The following are the top most important general areas that apply to nearly every supply chain business, regardless of size or industry.
Your customer's needs should direct your supply chain structure and strategy at its deepest levels, yet many supply chains operate on policies and systems that don't support their customers' requirements. Some are even contradictory and result in additional unnecessary costs or worse, customer issues and complaints.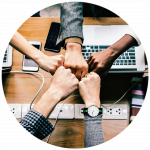 For example, next-day delivery services are valuable for some customers and they will pay extra for it, but there's no reason to provide this service when the customer doesn't want or need it. When considering your supply chain fulfillment, set your processes based first on what your customers actually need or request. For some more complex supply chains with a diverse range of customers, it may be most effective to have different supply chains for different customer groups.
 

Setting Supply Chain
Strategy
An intentional supply chain strategy will help frame your goals and the flow of fulfillment for optimal efficiency. After considering your customers' requirements, your supply chain's performance should be reviewed. An effective supply chain strategy will meet these important points: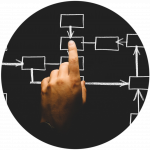 The strategy is clearly documented and understood.
It is acknowledged company-wide that the supply chain involves (or should involve) all areas of the company, from sales and marketing to research and development, purchasing, manufacturing, logistics and beyond. An effective supply chain is

not managed in a 'silo'

.
Customer dissatisfaction regarding services or costs is not consistent or widespread, and cases are addressed with adjustments to prevent recurrence.
The supply chain strategy is adaptable to meet the needs of the customers and the business as they evolve.
Strategic imperatives of the supply chain are clear and precise to allow for quick decisions on adjustments.
 

Sales & Operations
Planning
In order for a supply chain to operate at peak efficiency for optimal performance, it is vital to do sales and operations planning, or S&OP, involving relevant people in functional departments. While some people relegate S&OP to expensive and complicated software, it's actually most effective if your supply chain is analyzed process-first. The planning team will want to work to eliminate waste and redundancies in the process, since defragmented processes are costly. S&OP should start by addressing the following process problems, if they exist: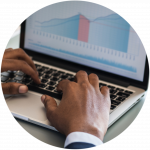 Uncontrolled generation of SKUs
Frequent and unrestrained stockouts
Lack of forecasting or commonly inaccurate forecasts
Consistently high quantities of slow-moving or obsolete inventory
Demand and production schedules often require adjustments
To automate and streamline, it's best to get rid of manual and individual processes to find common ground and create a centralized system of data sharing across departments. Your team may also want to reach out to vendors or manufacturers of high ticket items that you purchase frequently in order to get more competitive quotes to ensure optimal pricing.
Designing the Supply Chain
Network
Your supply chain is the link between the two key 'bookends': your suppliers and customers. Best-in-class supply chains are designed with the goal to minimize handling of product, since each 'touch' adds costs and increases the potential for damage or errors. Designing an optimal supply chain network with minimal product 'touches' follows a simple outline.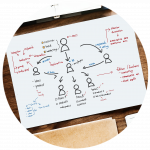 Start by setting service expectations with the customers, followed by establishing lead times with your suppliers, analyzing and identifying performance of your current network, testing cost reduction alternatives, and considering a transformation of your whole network, if necessary.When analyzing your current network performance, be sure to consider all costs: storage/facility, inventory, transportation (including fuel), customs duties, and other variable and fixed costs of your supply chain. As part of this analysis, returns should be scrutinized; manage and review the reasons for returns to reduce them (since they're considerably costly), then be sure to track the success of your corrective measures.
Outsourcing Supply Chain
Operation/Management
Outsourcing is an excellent way to improve performance while reducing costs within the supply chain, most commonly with the expensive aspects of warehousing and transportation. An outsourced partner should be either more skilled or more efficient than your company at performing the service. Outsourced services should not be core to the business, and can offer some excellent benefits in addition to reducing costs: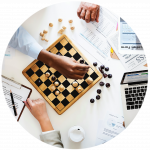 It's an effective way to rapidly access services and resources when operations are expanding.
Outsourcing provides more resourcing flexibility and a cost structure that is variable for cost-effective growth.
Access specialized services, technology or equipment without having to invest directly.
In addition to outsourcing, automation is a key to reducing supply chain costs and improving performance, since automation reduces errors and increases efficiency. Automated solutions can cover all warehouse processes, from receiving, put away, transfer, picking, packing and shipping. Cargo management and delivery rules optimize inbound and outbound flows; reduces time spent on incoming cargo and optimizes the delivery of orders to customers.
Utilizing Assets for
Greater Productivity
One of the simplest ways to improve supply chain performance is to evaluate your assets and usage to identify areas for adjustment. Supply chains are complex systems, and almost every chain will have assets that are underutilized, such as inventory, facilities, equipment or vehicle fleets. Underutilized assets are a direct cause of inefficiency and superfluous costs. Look for ways to either increase utilization, adjust processes to make utilization more efficient, or offload assets that your supply chain no longer needs.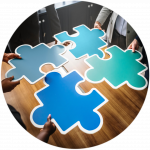 For example, an efficient fleet delivers throughout the day with fewer trucks instead of only delivering in the morning, leaving the larger fleet wasted and unused for the rest of the day. You can also make your outsourced resources and assets more efficient and cost-effective. If your outsourced delivery partner charges by the delivery versus by the pallet, you're probably overpaying because the partner has no incentive to pack each truck to optimum capacity. Another example you might consider if you have seasonal business that requires additional warehousing is finding an outsourced partner for seasonal expansion. This would be significantly   less costly than leasing space that is wasted in off-peak times of the year.
After making adjustments to the supply chain, the next important step is to track the results. Work backwards from the 'end game' objectives of the supply chain, determining realistic targets and setting trackable steps toward reaching them with relevant key performance indicators (KPIs). Good performance will come as a result of the correct perspective and approach to KPIs: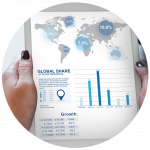 Your analysts and decision makers recognize your KPIs as relevant and meaningful instead of dismissing or ignoring them.
KPIs are consistently tracked and reviewed, and targets are adjusted accordingly.
Supply chain performance improvements are driven by your KPIs.
Performance tracking is vital not only to review the success of the changes made to supply chain processes and technologies, but also to more accurately forecast for base supply, logistics and stock renewals in order to maintain optimal stored stock levels. The performance of your supply chain should be reviewed periodically when applicable in order to adjust accordingly for continued improvement, reduced costs, and optimal profits. Continuous improvement is the key to excellence and success!