Reading Time:
2
minutes

NEWS RELEASE
For Immediate Release
December 9, 2019
Hollingsworth Receives the CVS Health Star of the Year Award
Dearborn, MI: Hollingsworth LLC is honored to receive the 2019 Star of the Year Ruby Award from CVS Health in recognition of its support in providing warehousing, kitting, and logistics solutions and services.
"The Star of the Year award recognizes suppliers who have demonstrated exemplary performance, industry leadership, business success, economic impact, community involvement, and a strong commitment to our mission and values," explained Monette Knapik, Director of Enterprise Procurement Operations at CVS Health.
This award is the second that Hollingsworth has received from CVS Health during their three years of doing business together. Hollingsworth was recognized as an up-and-coming diverse supplier with the Rising Star Award in 2016. The 2019 award recognizes the company's continued operational excellence.
The CVS Health awards ceremony took place in Providence, Rhode Island, with Haiden Smith (Vice President, Sales and Marketing), Scott Motherwell (Director of U.S. Sales), and Jeremy Haynes (Program Manager, Core Logistics and Fulfillment) there to accept the award on behalf of Hollingsworth.
"We are honored to receive such a prestigious and thoughtful award," said Haynes. "CVS Health sets the bar for helping diverse suppliers succeed, and Hollingsworth looks forward to supporting the future success of CVS Health and their partners."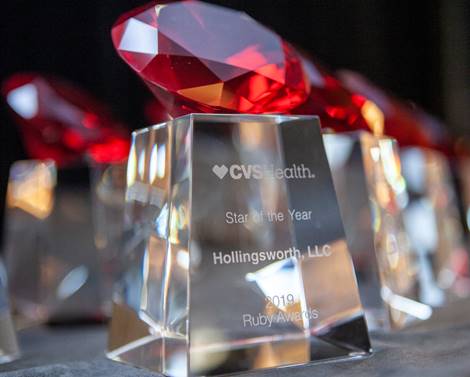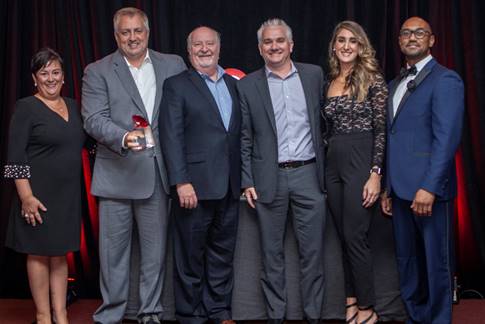 About Hollingsworth LLC: Headquartered in Dearborn, Michigan, Hollingsworth has emerged as a leading solutions provider to the manufacturing and distribution communities, including in the areas of fulfillment and distribution, kitting and packaging, assembly and sequencing, vendor managed inventory (VMI), transportation, and freight management. The company is committed to a diverse workplace and making a positive contribution to the communities in which it operates.
For more information, please visit HollingsworthLLC.com and request a quote for your e-commerce business or supply chain needs.
Media Contact:
Robert Victor
(810) 990-4540
rvictor@hollingsworthllc.com