Hollingsworth's Program Management Solutions
Today's business environment requires quick turnaround on product orders —  and we are the flexible and accurate program management partner that will make that happen. Hollingsworth brings a long history of supply chain and program management expertise and will work with you to provide the most efficient and cost-effective services that are right for your business. We accelerate response time between order placement and production, enabling your organization to be lean and efficient.
Whatever your packaging or assembly challenges, Hollingsworth has the expertise to solve them. In addition to general program management services, we can provide specific resources, including vendor-managed inventory.
Vendor-Managed Inventory: Streamline your order fulfillment and let Hollingsworth do the work with our vendor-managed inventory (VMI) service. Combining years of best-in-class supply chain management with cutting-edge automation and fulfillment technologies, we can provide far more reliable, accurate, and efficient order fulfillment than anyone else in the industry. Hollingsworth's VMI service includes comprehensive collaboration between your suppliers and retailers, end users, and original equipment manufacturer (OEM) partners to improve inventory turnover and overall customer service and increase sales. Our VMI software provides accurate analysis to monitor inventory levels and ensure that product is always available when requested but never overstocked, avoiding unnecessary warehousing costs.

Why Outsource Program Management?
The effectiveness of your program management directly correlates with the efficiency of your supply chain. Supply chain management companies often have experienced managers and customized systems to provide optimal program management efficiency, backed by many years spent fine-tuning processes and implementing the latest technologies. By outsourcing your program management, you can appreciate some notable benefits, such as:
Reduced labor and shipping costs
Greater expertise and experience with key aspects of program management (supplier/manufacturer collaboration, inventory management, reverse logistics)
Fewer connection points throughout the supply chain for optimal efficiency
Minimized complexities due to adherence to the critical path technique
Support from a widespread network of shipping partners (ensuring speed and versatility)
Cutting-edge program management software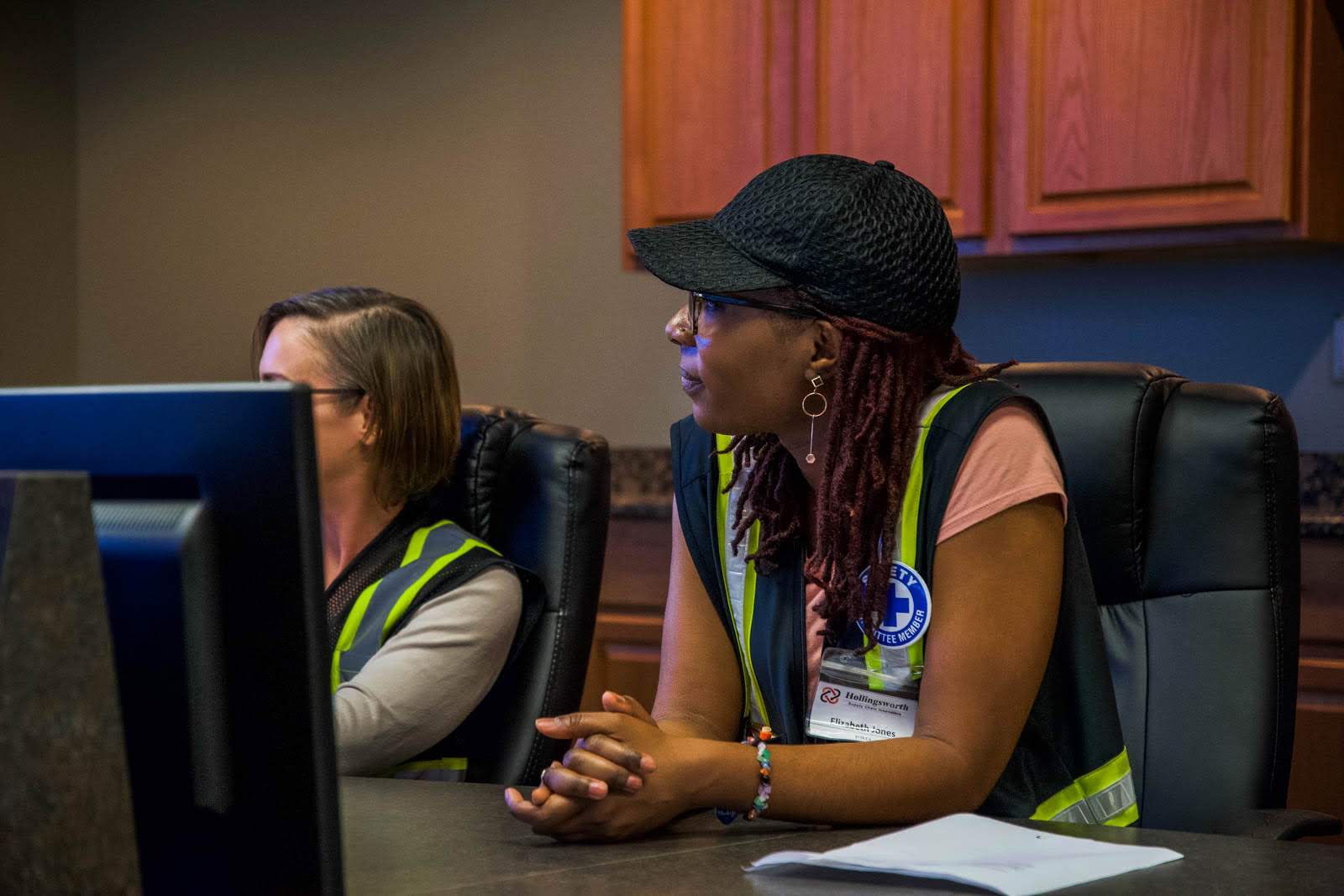 Advantages of Partnering With Hollingsworth
Hollingsworth has years of proven expertise in program management, delivering best-in-class service and offering far greater efficiency and cost savings than retailers or manufacturers could achieve in-house. Some of the most notable advantages of partnering with us for program management services include:
Minimized human error with complex systems
Rapid shipping and returns (within two to three days) throughout the majority of the U.S.
Reduced inventory supply costs thanks to our vast network
Years of experience efficiently coordinating between suppliers, manufacturers, and retail partners
Minimized connection points to simplify complex program management systems
A secure web portal that offers up-to-the-minute management and visibility of your inventory and orders
SAP operations system that enhances accuracy, risk management, reporting, and tracking for optimally collaborative program management
Expedited orders and emergency fulfillment when needed
Ability to grow easily, affordably, and sustainably thanks to multiple locations and flexible servicing
Constant improvements in our infrastructure, systems, processes, and technology
More than 30 years of experience in program management and fulfillment
Features
Hollingsworth's program management and vendor-managed inventory are supported by some key features:
Experienced in-house engineers, coordinators, and specialists to support effective planning efforts
Complete integration with many top ecommerce platforms
Compliance with Amazon and eBay's standards for order preparation and fulfillment
White-labeling to reflect company branding on packing lists
Full industry compliance with advance ship notifications (ASNs), parcel barcode labeling, purchase order receipts, EDI, and routing
Seamless integration of your EDI feed with SAP
Simple and real-time access to tracking and order visibility with automated updates
Best-in-class reverse logistics and return management services
Contact us to learn how a partnership with Hollingsworth will optimize your order and inventory management, improve customer satisfaction, and grow your business.
Keep up-to-date — sign up for our newsletter and follow us on social media.